The perfect surprise for your destination wedding
---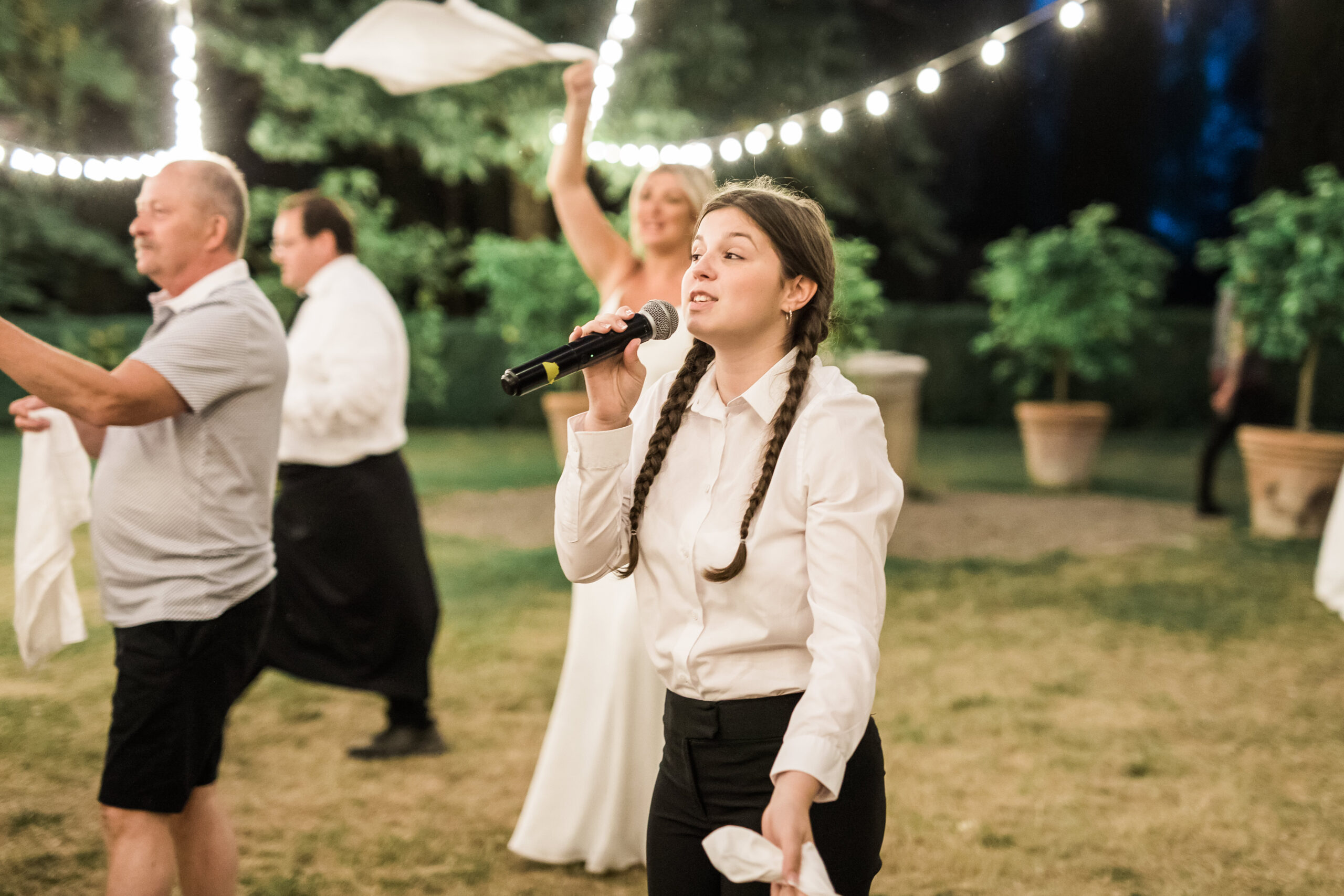 ---
Surprise your wedding guests with singing waiters
Musical entertainment and destination weddings go hand in hand. It is always a great way to get your wedding guests up on the dance floor. But have you ever thought surprising your guests, in a unique, creative way via musical entertainment. Surprise your wedding guests with singing waiters.
During The Disguise
Towards the start of the wedding season this year, we were fortunate enough to work with a fabulous duo called, Singers Secreto. The duo spend the evening in disguises, posing as waiters and waitresses. They serve guests, prior to staging an 'accident' which is incorporated into their performance. This could be anything from falling over, dropping a plate or smashing some glasses. It leaves guests to believe this is not an act! Then suddenly, to everyones surprise….they burst into song!
After The Disguise
Professionally trained broadway voices will take over and dazzle your guests. The duo sing all your favourite classics such as 'That's Amore, Can't Take My Eyes Off You' and many more. With their truly engaging style, singing waiters will capture your guests attention and have everybody singing and dancing in no time. Because of their theatrical style, wedding guests will feel like they are part of the performance.
Take a look at the duo in action
Take a look at their performance on our Instagram page. This is from a recent wedding we planned at Castello Di San Fabiano and be prepared to be blown away. The interaction and crowd participation combined with stunning broadway voices truly made Jodie & Dans wedding both memorable and perfectly unique.
Destination Weddings and Singing Waiters
This particular duo are an international duo and are perfect for destination weddings. Whether you're looking to get married in Italy, Spain or France, Singers Secreto are the perfect way to surprise your wedding guests.
---