We are very happy to introduce our new blog!!!
In this initial post, we would like to take a minute thank all of our past couples, that in a bit over a decade have helped us grow, and create great experience in the Wedding planning…
We have started with knowledge of event planning, hospitality, flowers and decors, but it is only thanks to about one thousand brides and Grooms, that we have been challenged to always improve and to create something every time unique and beautiful for each of them.
Today, we can proudly say, that for many of the Italian destinations, we are definitely the best connected, and wise, in the choice of the vendors, the locations, and the available services.
You can simply ask us for your ideal ceremony, and layout of the day, and we will create it for you. We take time to listen to you, your ideas and goals, and from there, each one of us, in the field of expertee, will bring the Wedding to life.
Following this initial introduction, you will find, in this blog, many hints, ideas, and curious facts for Weddings in Italy.
We hope to be of help, and to put the spotlight on useful information. After all, this why we are here, not to try, but to successfully deliver the best.
Other than the blog, we are of course always available over the internet, or via phone to answer any question. Also, to meet you in person, whether you already have some ideas on the destination, or even if you are simply vacationing in Italy, let us know, and anywhere, we will be happy to meet and discuss with you in person over a nice cappuccino or a glass of wine if you prefer 🙂
Now, since it is Sunday, and some of you might be home with a nice meal to prepare, why not try with a typical Italian dessert?
PANNA COTTA
I love this dessert and the great thing about Panna Cotta is that it demands to be made in advance. You can make them up to two days ahead and keep them well-covered and chilled.
For gelatin-related questions, you can find instructions for using sheet gelatin at the end of the recipe.
4 cups (1l) heavy cream (or half-and-half)
1/2 cup (100g) sugar
2 teaspoons of vanilla extract, or 1 vanilla bean, split lengthwise
2 packets powdered gelatin (about 4 1/2 teaspoons)
6 tablespoons (90ml) cold water
1. Heat the heavy cream and sugar in a saucepan or microwave. Once the sugar is dissolved, remove from heat and stir in the vanilla extract.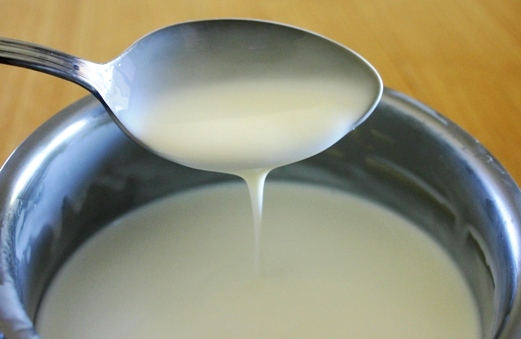 (If using a vanilla bean, scrape the seeds from the bean into the cream and add the bean pod. Cover, and let infuse for 30 minutes. Remove the bean then rewarm the mixture before continuing.)
2. Lightly oil eight custard cups with a neutral-tasting oil.
3. Sprinkle the gelatin over the cold water in a medium-sized bowl and let stand 5 to 10 minutes.
4. Pour the very warm Panna Cotta mixture over the gelatin and stir until the gelatin is completely dissolved.
5. Divide the Panna Cotta mixture into the prepared cups, then chill them until firm, which will take at least two hours but I let them stand at least four hours. (Please note that American refrigerators are colder than European ones. )
If you're pressed for time, pour the Panna Cotta mixture into wine goblets so you can serve them in the glasses, without unmolding.
6. Run a sharp knife around the edge of each Panna Cotta and unmold each onto a serving plate, and garnish as desired.
To make Panna Cotta with sheet gelatin: Soften 25g (approximately six sheets) in a liter of cold water for 5 to 10 minutes. Wring the sheets out and stir them into the warm Panna Cotta mixture in step # 4, until dissolved.
Enjoy your Sunday dessert!!!